Our goal with Manage It is to make an app so valuable to you that you depend on it every day. We strive for Manage It to make your team much more productive. Today we've released a new update that will allow you and your team to be even more productive.
Important: make sure you have the latest version of the app by going to the app store on your device and clicking update! (iOS devices can take up to 2 weeks to get the update)
Say hi to the People Dashboard.
Today we're introducing a new dashboard that shows you what everyone in your company is working on. The People Dashboard shows you what everybody is doing across all of your projects. This new dashboard allows you to:
See what tasks are assigned to a person
See someone's past activity
View their schedule
To see your new dashboard, just click on the People button in the left menu: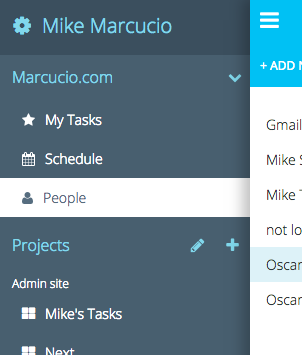 Once you choose a person you can see their Tasks, Schedule, Activity, or change their permissions. You can do any of these actions by using the buttons on top of the page: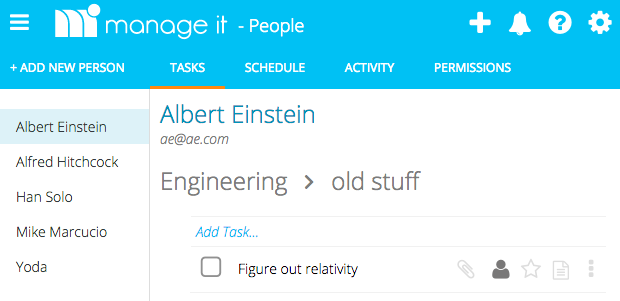 We hope this helps save you time while improving the communication between everyone in your company.
View your completed tasks in your calendar.
From your calendar, you can now see what day a task was completed. This is very helpful when you want to go back and see what was accomplished on a particular day.  All of your completed tasks will show up in a lighter color on the day they were completed: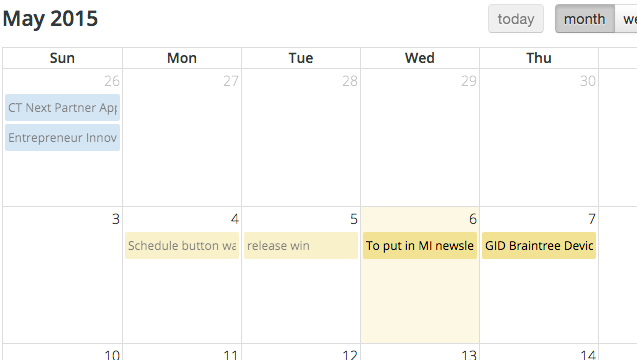 A cleaner look.
We've also cleaned up the look of the left navigation window. The new cleaner look will allow you to see more of your projects and it will also give you one central place to edit your projects and workspaces: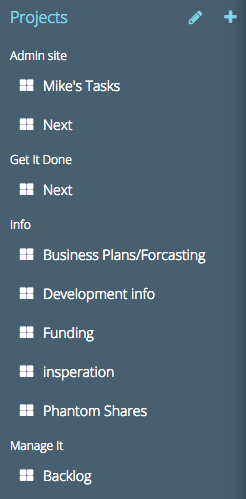 Make sure you have the latest app! Go to your device's app store and click update to keep Manage It up to date. (iOS devices can take up to 2 weeks to get the update)
Thanks,
The Manage It Team
http://manageitapp.com