June has been a busy month for the Manage It app and we have a lot planned for July as well.
Here are some of the new things we've added to help you be more productive:
Files tab shows you thumbnails of your files
Task attach menu shows you thumbnails of your files
Thumbnail preview of websites, Google Docs, Box, and Evernote
Much faster app
NEW! Thumbnail preview of files and websites

Last week we launched new thumbnail previews for your files and website links. If you click on the "Files" tab in your project you will now see thumbnails for all of your files, Google Docs, Evernote notes, box files, and website links. Here is a preview of what you will see: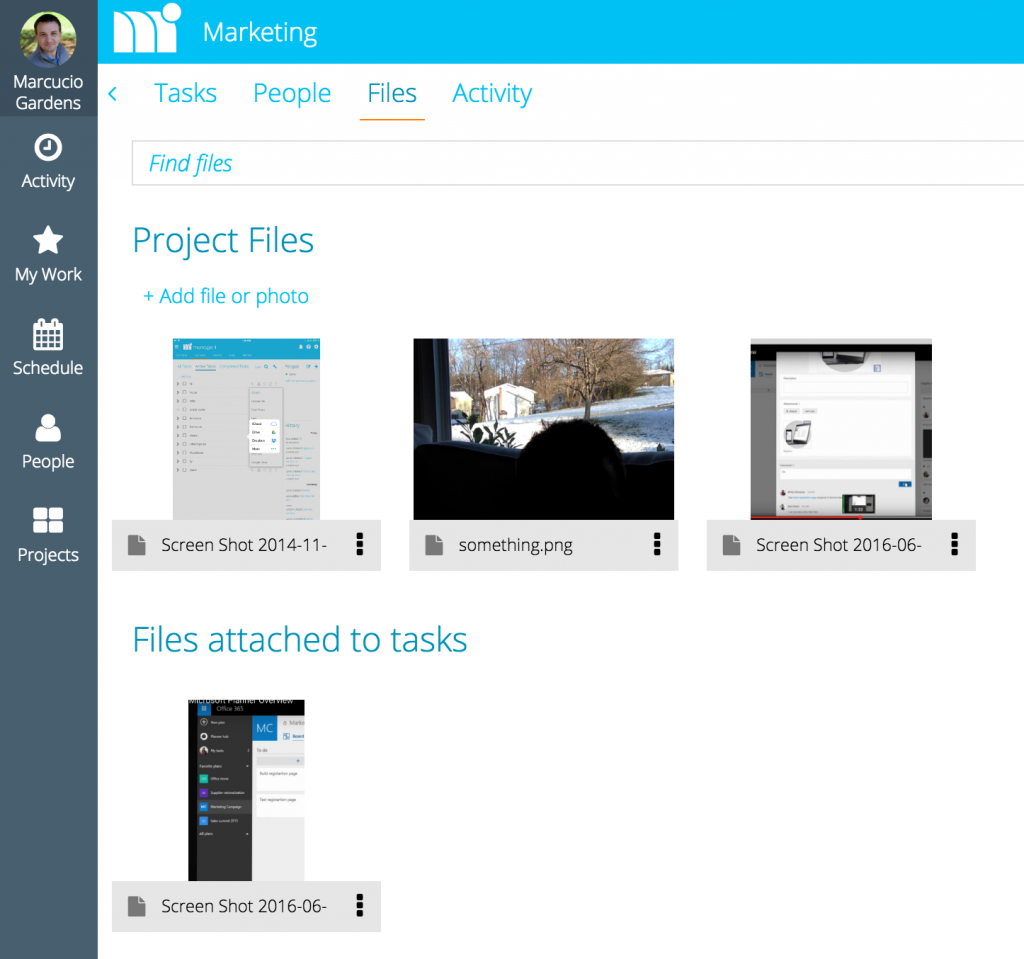 Attach Menu Thumbnails
The "Attach" menu on your tasks will also show a preview of your files. We are finding that it is much more convenient to view the quick preview of your files in this menu then just a list of files. Here is what you might see when you click the paperclip icon on your task: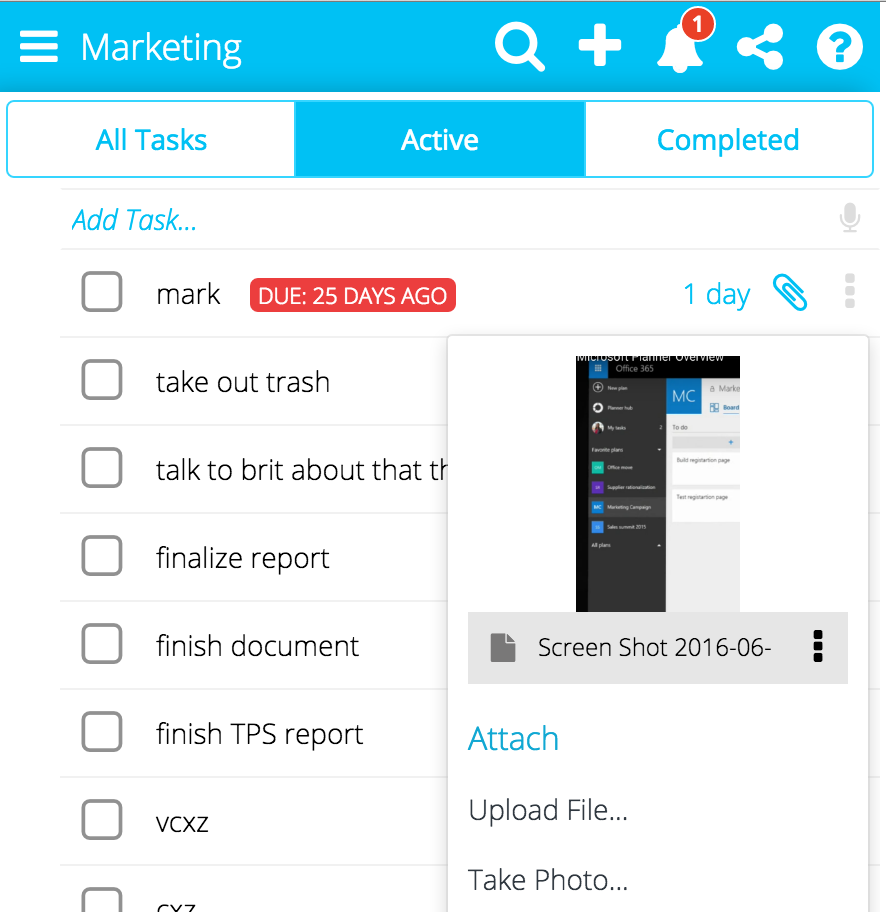 Better Thumbnail Support
We now create thumbnails for the following file types: website links, Google Docs, Box, Evernote, PDF, Videos, and images. We plan on continuously supporting more file previews as time goes on.
Faster app
We also put a lot of work into making the app even faster for you to use. We noticed a few slowdowns in past versions especially on mobile devices and we are now seeing 5X+ speed improvements on on many phones and tablets. If anyone out there experiences a slow app, please let us know the details so that we can look to fix the speed issues you are seeing.
We hope everyone is having a productive June. As always, we look forward to hearing your feedback and suggestions!
The Manage It Team
https://manageitapp.com